FetchMe Rewards Program (Updated 09/13/2018):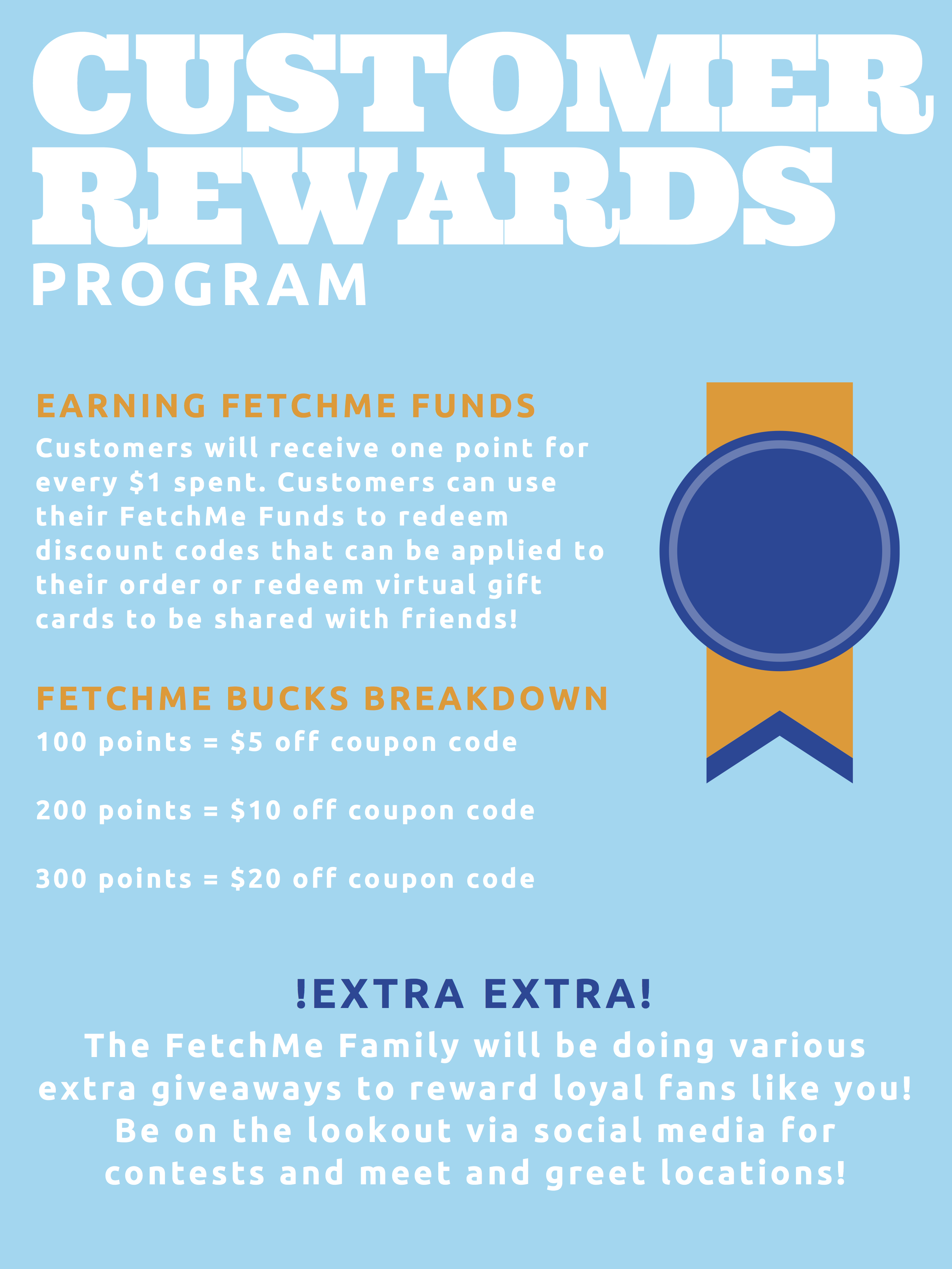 Joining is Free and Automatic with your first order.
Earn Rewards Points on all Purchases.


Watch for Facebook and Email promotions to earn extra points.
Redeeming Points:
You can redeem points when you simply send an Email to: support@fetchmedelivery.com and write "Redeem Points" in the Subject line.