BECOME A FETCHME MERCHANT PARTNER
FetchMe allows Merchants to efficiently deploy delivery services allowing them to increase their reach, revenue and brand. FetchMe works with each merchant to become featured on the FetchMe app. We offer you technology to analyze your sales and customer.
How you'll benefit
We feature your popular fetches inside the app and on the Web homepage, along with pictures and full menu functionality. FetchMe Sales Accelerator is a tool for you to view real-time sales history and review customer ratings/comments. Enter here to Sales Accelerator.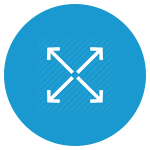 Extend Your Footrprint
Reach customers who refuse to wait in line.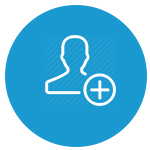 Gain New Customers
Increase your visibility with a customized web-based storefront.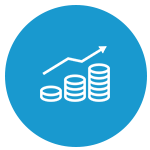 Accelerate Revenue Growth
Businesses across the FetchMe platform see on average 4 times increase after offering on demand services.
The FetchMe Experience
FetchMe understands your brand and customer opinions is critical to you. That is the reason FetchMe obsesses over every detail of our business - from ensuring a hassle free experience for your customers, by offering mobile technology that eliminates all the wasted time and stress, to ensuring that your product is delivered in a fresh and timely fashion by staff who love being inspired and see being great at something as a starting point, not an endpoint.
That's our promise of a satisfaction guarantee to you, 24/7.
On Boarding Process
We have designed a 2 step process which starts to provide you value prior to becoming a Merchant Partner.

1st step-
Create Awareness
Identify needs Each merchant has different needs. Our goal is to understand your needs, so that the delivery process is as easy as it can be.
Consider delivery options by identifying the pain points that may surface during the on boarding process.
Design solution customized for you.

1st step-
Onboard Merchant Partner
Implement battle tested solution and test to see if pain points were addressed.
Identify growth strategies to expand your reach, given your customers are stretched for time.
Improve your revenue using automated tools linked to your customer buying habits.